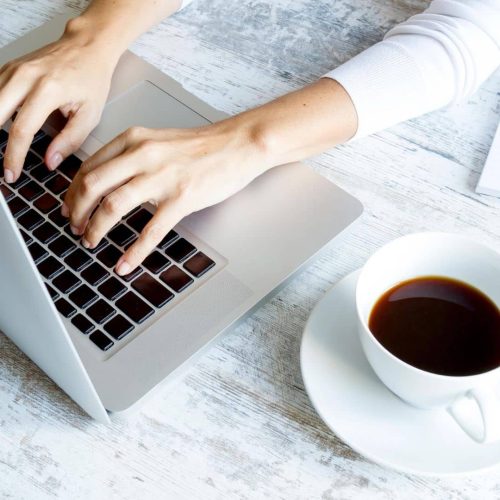 A coaching and community centric membership for creating websites and reusable systems faster and more profitably.
This is a safe place to cultivate and improve the skills you possess and grow your WordPress freelancing business.
Membership Currently Closed Until Mid 2021
Do any of these scenarios sound familiar?
You have a sluggish workflow
Or struggle with tech confidence
Then again, perhaps you just want to learn the best, up to date tools and resources for building stellar websites that look good and convert well.
If so, then welcome to the WordPress Study Group. A coaching and community based membership where you get your questions answered without judgment.
Here's what happens inside the halls of our study group
We have a monthly coaching call
The heart and soul of every study group is getting together.
This is exactly what this coaching call is for. You meet with me and your fellow students to discuss your challenges and wins.
We will mastermind together to find solutions. No one gets left behind.
This coaching call is run once per month via zoom so bring your webcam and mic (if you wish).
All coaching calls are recorded and uploaded to the members only area.
And don't forget to check out our Members' FB group between calls.
Note: Calls are typically in ET time. Early for me but worth it. If you are in the UK or EU, feel free to hit me up on my contact form. I'm considering adding more timeslots.
Access to the webinar archives
We run one live webinar per month – at the very least
We periodically run webinars as a marketing system. But don't get us wrong, these webinars are extremely value packed and thus made available to members only after the recording.
And yes, while we make many of our webinars public for a little time; members will have access to watch as often as they want.
When they want!
And get the entire back catalogue.
Enjoy our coffee break snippets
Ever need to work something out without having to go through an entire course or textbook?
That's why I created these mini trainings.
They are generally tech based and very focused on a step by step, how to format.
We aim for up to 10mins per video.
So grab a cuppa and learn a new process.
And our Member only Loyalty Program
Ever found yourself in a dead end membership that offered nothing fresh?
We promise that won't happen here. And while we don't feel you'll want to go, we look after those who are truly dedicated to staying.
For every invoice you pay, you will receive credit & discounts towards services and external products I offer.
No, these aren't found in the membership area. But staying in the membership will help you get them for free!
Such as
Complete websites builds
Independently run Workshops
Done with you help for your website
Premium Resources and licensing of products
Take outs from our value where you get to download a training a keep it forever, even if you are not a member
These credit points do not expire & remain even if your membership lapses.
By now, you are probably asking what this is worth. After all, it's invaluable to have support, training and coaching.
You can ask anything you want in this group. It is safe and it's a great deal when you are struggling at it alone.
I'm not going to beat around the bush here, the price is set to be only $27 per month.
However, as thanks to you for joining our official launch, I'm going to set the price as:
$17 per month for new members during 2020.
Overview of the membership and what you get
Hi, I'm Mark Hunter and I've been working with WordPress since 2009 and programming in web development since 2004. I feel this has made me a formidable problem solver.
But that didn't stop me from struggling to fit the pieces together in the beginning. Especially when it came to building websites. I would shine at choosing and working with plugins and maintenance but suck at finishing projects that involved complete website builds.
I stumbled upon a big piece of advice which is to create your own workflow. Choose your own tools and learn how to master them.
And I help others now come up with workflows that works for them.
Since my breakthrough I've been asked to speak online for organisations like VAVs and Best Quality PLR. I've also had the honour of creating the WordPress Foundations Course for VAClassroom.