Wendi shed light on LinkedIn as an abundant source of various business opportunities by showing various examples. She further discussed how you can leverage your expertise to be able to attract others to collaborate with you and how you can gain more 1st level connections by building relationships with your existing connections. Lastly, she shared numerous tips that help you enhance your "visibility" on LinkedIn such as what information to highlight on your profile and how to communicate with others (hint: not spammy or salesy).
If you would like to see the replay please check it out here
Check out Wendi's Website to learn more
Speaker's Gift to you
Discover the Steps and Position Yourself As The Authority In Your Niche! Need More Influence & Visibility? Captivate High-Quality Leads and Collaborations With 8 Critical Steps.
Link to grab Wendi's FREE LinkedIn Playbook: 6-Figure LinkedIn Success System for Entrepreneurs (25-page eBook)
More about Wendi Hatton
In her own words…
Wendi Hatton is a Heart-Based Sales Coach and LinkedIn Specialist. Women entrepreneurs hire her to acquire high-ticket clients because they struggle with attracting quality leads, they hate sales, procrastinate with self-doubts and struggle with tech issues.
So, she helps them increase their income through optimizing their online presence, implementing collaboration strategies and overcoming their biggest hang-ups around selling and money blocks.
A Navy veteran and professional clarinetist, Wendi was named the National Association of Professional Women's Woman of the Year Award in 2015-016 and was featured in the Fall 2015 issue of the Women of Distinction Magazine. She is the Founder of High-End Coach Academy and Linked Elevate, a LinkedIn training program for entrepreneurs.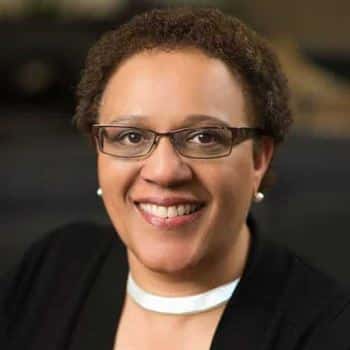 Follow Speaker
Visit Wendi's Website or follow her on LinkedIn.
Let us show our appreciation for Wendi and her informative presentation. Please let her know down in the comment section.