Rosalyn Kahn is an energetic presenter, having held the stage at TEDx. She has a mastery of understanding subtle body language and leverages this awareness to calm and guide her clients.
Rosalyn is encouraging you to take your new understanding about human reactions, and consider applying it to get new clients at scale. So grab Rosalyn's checklist, her gift to our attendees and find out what you need to do to prepare for the stage – and what signs to look out for in your audience's eyes!
If you would like to see the replay please check it out here
10 Keys Every Professional Speaker Needs to Know
Before Walking on Stage
Getting on any stage is a true privlege, but if you want to have any chance of getting on the stage of the highly regarded professional platforms, this guide is a must!
First Name:
Last Name:
Email: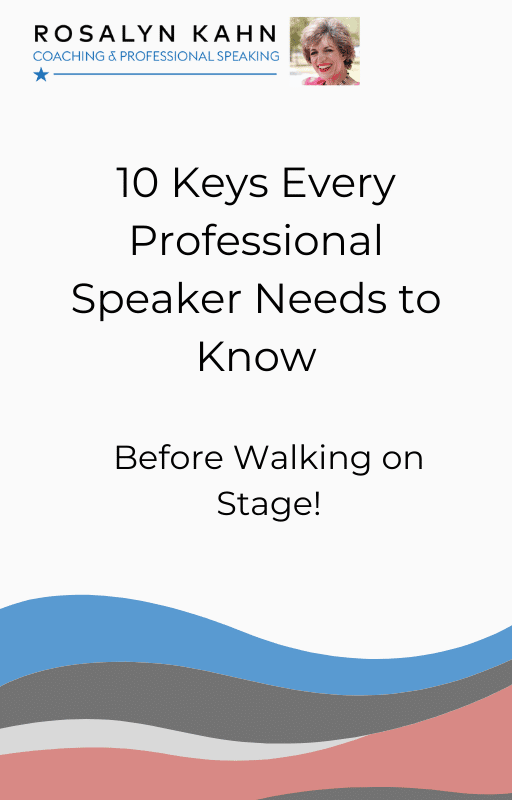 Learn more about Rosalyn Kahn
Rosalyn Kahn is 3x TEDX speaker -coach, 3x Author, Humanitarian, College Speech Professor and has her own show called Community of Unity which interviews changemakers which have included the creator of Shark Tank, Rey Ybarra, 30 year expert in Conspiracy Theory, Ken Unger, Film maker Tommy Bull, Grammy award singer Songwriting Shane. She was a recipient of the Presidential Medal of Service for her Volunteer Service. She has huge heart for youth.