Marie is a heart centred business mindset coach with a twist of southern hospitality.
Marie runs both a 12 month coaching program and 3 month version of the program where she takes people who are new to the digital space and guides them on creating a proper business structure so they can scale well later.
As a veteran of direct sales and marketing, Marie has seen the best and the worse of the pitches. Her approach is also so soft, disarming and authetic. Marie will not push and she will always take an interest in YOU!
You can check out her Strategy Lady Coach here via her website, Liberty Virtual Solutions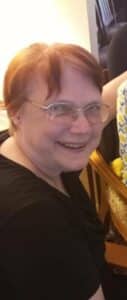 More About Marie Mason
Marie Mason's career journey goes from being a preschool teacher, an administrative assistant, and owning a home daycare to an agency owner, podcast host, an author, a speaker, and a business mindset coach.
At 50 years old she reinvented herself. Now, she supports heart-centered coaches to launch their webinars so they can share their sales pitch confidently without feeling slazy using our webinar blueprint. Marie's secret sauce is that she goes the extra mile to help her clients succeed.
Marie in a valued strategic partner of Mark of Approval Web & Marketing and we are privleged to have her as our co-host for the US friendly version of the event.
Follow Marie
Her Website – https://libertyvirtualsolutions.com/
Join her free Networking & Brainstorming Group for Solopreneuers
https://www.facebook.com/groups/195800929297314