Landie took a deep dive into how a change of mindset and analysing your business will help you to pivot and reposition your business post-pandemic. Further, she presented good strategies that will help you put the points she discussed into practice. Her presentation is something you can apply not only to business but to other aspects of life.
If you would like to see the replay please check it out here
You can also head on to Landie's Website for more information
More about Landie Stevens
In her own words…
Landie has been involved in various aspects of sales and business management running her own national coaching, training, and consulting platform. Her scope of team management has spanned across various industries over the years. This gives her a 360-degree oversight to assist up and coming Managers or entrepreneurs as well as assist those that need fresh insight to navigate the life of running a business.
She understands sales and business at its core, the sales cycles, the processes, the internal battles as well as the silent struggles Managers and entrepreneurs face daily, as well as how this affects the business and ultimately the results.
She is passionate about coaching, training, growing and equipping Sales Managers and Business Owners from all walks of life. Especially those that have moved up the ranks without any formal guidance or training. Landie have implemented, coached, and trained key methodologies to many organisations to create a sustainable, robust solutions that stand the test of time.
Over the years she has developed proven solutions to first recognise potential pitfalls and then overcome them, prior to them becoming detrimental by developing a canny ability to analyse, evaluate and solve key issues and resolve frictions both from a person or process perspective she has positioned herself as a solutions provider.
In some cases, she has been described as direct but also sensitive to see what motivates or demotivates individuals and thus is trusted to bring out the best in both business leaders and their Teams. She shares personal, real examples of triumph and failure and at the same time offers some tried and tested tools, methodologies, keys, and experiences that have helped many Managers and organisations rediscover a preferable way.
She endeavours to equip those who have never been exposed to what a true Manager could achieve if given the right guidance. It is her passion to share and impart these gems to empower and equip individuals so that they can empower others. Her secret superpower is the ability to have x-ray vision to see potential, the keys to unlock it and then coach to enable it to grow into something substantial.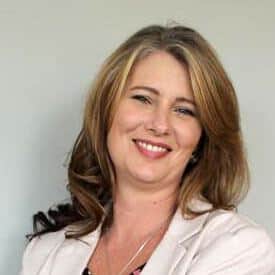 Follow Speaker
Visit Landie Stevens Consulting or follow her on LinkedIn
Let's show appreciation for Landie and her inspiring presentation. Please leave your comments, thoughts, or takeaways in the comment section.