Do you find yourself having a lot of ideas, in terms of blog post titles, but you are not perhaps at a stage to write them?
WordPress does have a slick way of capturing a thought without making it public, and saving it as a draft.
This can be particularly useful for outlining your content strategy. Although, for me personally, I do not use it as a brainstorming tool but rather a thought capture tool when thinking of related posts.
So here's how you do it.
Simply go to your WordPress Dashboard.
Find the quick draft section.
Enter the thought or blog post title and then some notes.
Hit save and repeat.
These will appear as draft posts, The title will be the title of course, and the notes will be in the content. You can certainly delete the notes once you are done.
And that's as simple as that!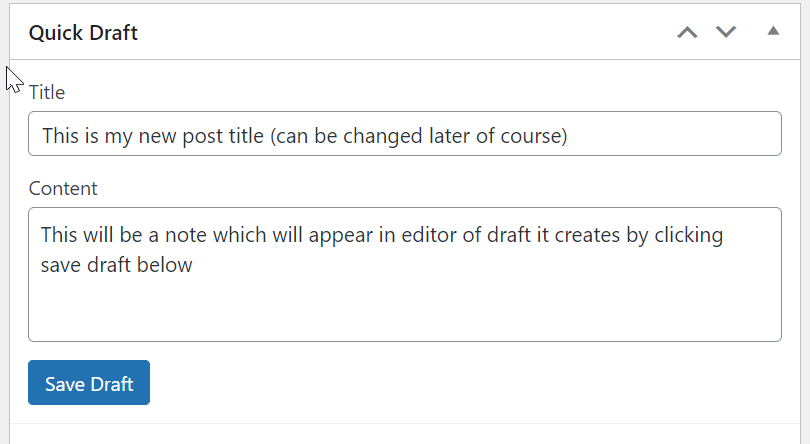 What is your current system for capturing information or ideas? Let's discuss in the comments below.